News
It's a new year, and we are putting together the schedule. Stop by the January meeting to help out.
About Us
South Jersey Silent Flyers (SJSF) is an AMA chartered radio-control model airplane club located in Evesham, New Jersey that specializes in electric powered models, sailplanes and hand launched gliders. Outdoor flying is conducted year-round, and indoor flying is conducted once or twice a month.
The AMA sanctioned grass flying field is located in Evesham, NJ at the intersection of Tomlinson Mill Road and Kettle Run, near the Marlton Parkway. The city of Philadelphia is about 20 minutes away. Guest flying is permitted with proof of a current AMA license (including AMA Park Flyer license) and approved transmitter.

The club has two winches and one retriever for launching sailplanes, and a bungee launcher.  Thermals aren't too hard to find.
Meetings:
Club meetings are on the 4th Tuesday of the month at 7 or 8 p.m. (see Calendar link) at the Gibson House (Evesham Community Center) located next to the Indian Springs Golf Club driving range in Evesham, NJ. Visitors are welcome.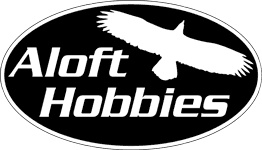 Aloft Hobbies provides service to FrSky RC transmitters and receivers. This includes firware updates. Check them out to keep your gear in top working order.
Join our Meeting Remotely.